by Irma Havlicek
Powerhouse Museum Online Producer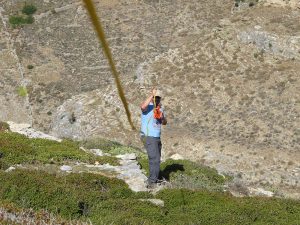 What we've been doing since Thursday 25 October is what's called a surface survey. We are put into teams of two or three people, with each team tasked to work a grid, looking for anything of significance (eg sherds of pottery) on the surface of the ground. There are 217 20m x 20m grids to be surveyed.
Each team is assigned to a particular grid, and that grid has to be marked out with measuring tape or string, attached to stakes that have already been placed in the ground to mark the corners of the grids. The purpose of the tape or string, is to make clearly visible what is the boundary of the grid you are working on, so that any artefacts you find in that grid can be bagged and marked with which grid it came from. This means that as the findings of each grid are researched, clearer information about the whole site emerges.
The photos give you an indication of the challenges involved in marking out the grid: sometimes you have to take the tape or string over the prickly Holme bush (which can involve walking through/over the prickly stuff), or over rock piles. Sometimes the grid is on steep ground (with precipitous drops not far away). Sometimes, you are marking the grid in such fierce wind, that it takes all your strength to just hold on to your end of the tape.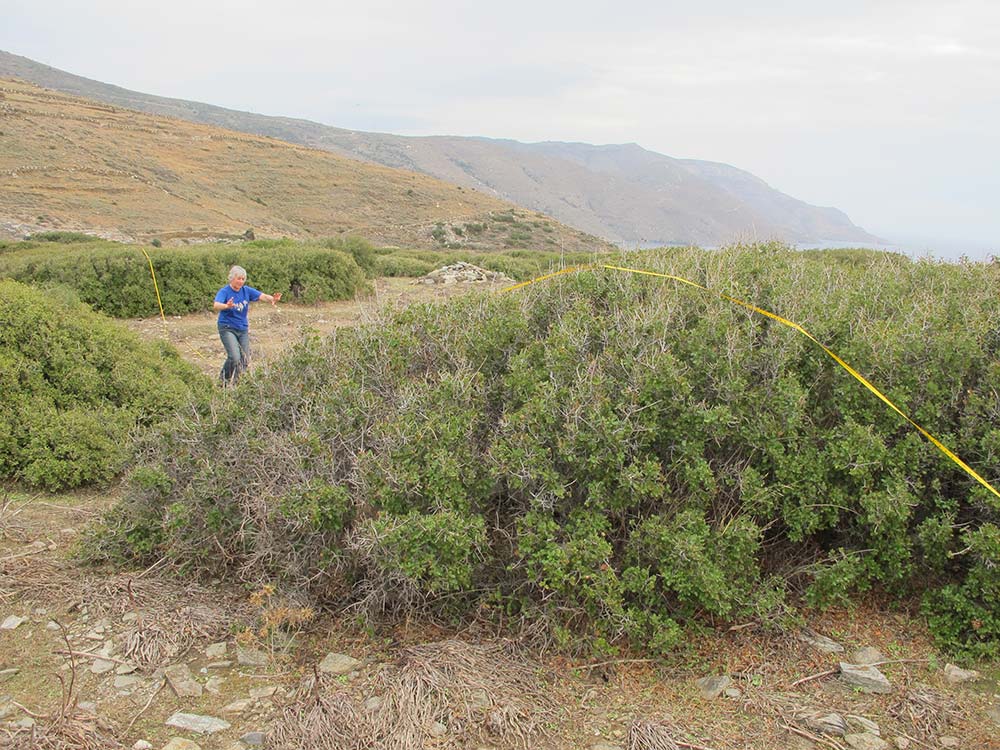 And, among all the high-tech of other parts of our work, to secure the tape to the ground, we place rocks on the tape or wrap tape around rocks.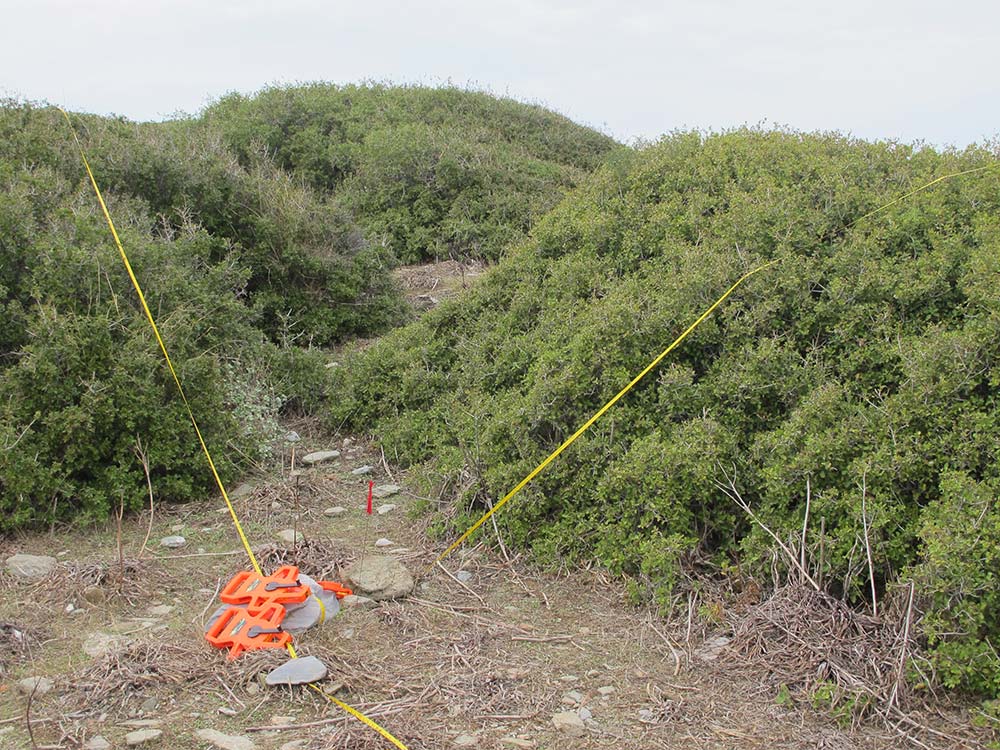 How we work once we have marked out the grid depends a little on the nature of the grid. If it is fairly flat and unobstructed by rock piles and bushes, we walk along in a straight line from one side to the other, looking at the ground to see if we can see anything of significance such as a sherd of pottery on the ground. If we see something, we collect it and place it in a plastic bag, then continue walking along the line. When we get to the end of the grid, we walk back to the beginning, and start walking the line again, further along this time, and we repeat that, working next to our one or two team-mates, until we have completed the grid. If the grid is more uneven or obstructed, we may work more in 'areas' of the grid rather then straight lines. But whichever way we do it, we are careful to survey every part of the ground within the grid.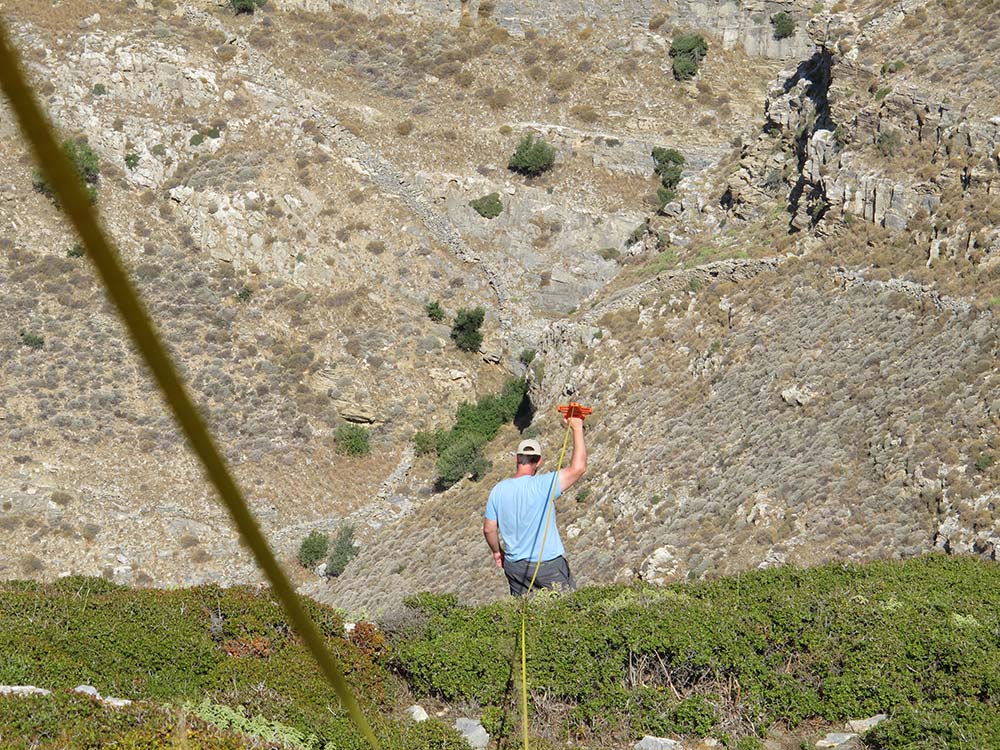 Often we then rework the grid, walking in the opposite direction, as the light and shadows are different working from the opposite direction and sometimes you can see things you missed walking the other way.
We do this for as long as it takes to thoroughly visually survey the grid.