by Irma Havlicek
Powerhouse Museum Online Producer
Last weekend we had the only full weekend off – all day Saturday and all day Sunday – we will have during this six-week archaeological season (other weeks, we work at least a half-day on Saturdays).
Most team members decided to stay on Andros and explore the island further. A few of us decided to take advantage of the two full days off and journeyed to nearby islands. Three went to Tinos, and three of us went to Delos and Mykonos.
I'd been tossing up about what to do because I did fancy some rest (including sleep) after the last busy weeks. But the idea of Delos – now an archaeological site, but in the past considered a sacred island, the birthplace of twins, Apollo and Artemis (two of the twelve Olympian gods), proved compelling. I thought: well, I'm on this archaeological adventure, so, in for a penny, in for a pound, I'll join my colleagues, Paul Donnelly and Rudy Alagich in a trip to Delos. For both of them, a visit to Delos had been a dream for many years.
As the story goes, the goddess Leto had a fling with the king of the gods, Zeus, and became pregnant. As you can imagine, Zeus' wife, Hera, wasn't too pleased about this, so she placed a curse upon Leto causing all lands – both mainland and island, to deny access to her to give birth.
As with most myths developed in oral tradition and only eventually written down, there are many versions of the story. However, the versions tend to agree that Delos was a floating island not connected to the Earth, which enabled Delos to to dodge Hera's curse and allow access to Leto. Also, Poseidon, the god of the oceans, felt sorry for Leto and played his part in calming the ocean and helping her to find safe passage to Delos – which later became a fixed island.
Because Delos permitted entry to Leto, and she was able to safely give birth to the two gods, Apollo and Artemis there, Delos became a sacred island, and was considered so for many centuries.
I'm so very glad I went. I was totally unprepared for the extent of the visible archaeology on this island. No wonder Delos is a UNESCO World Heritage Site.
From our very first steps onto the path on the island I was stunned by the huge number of sherds on the path at every step: just a hint of what we were to see on this island.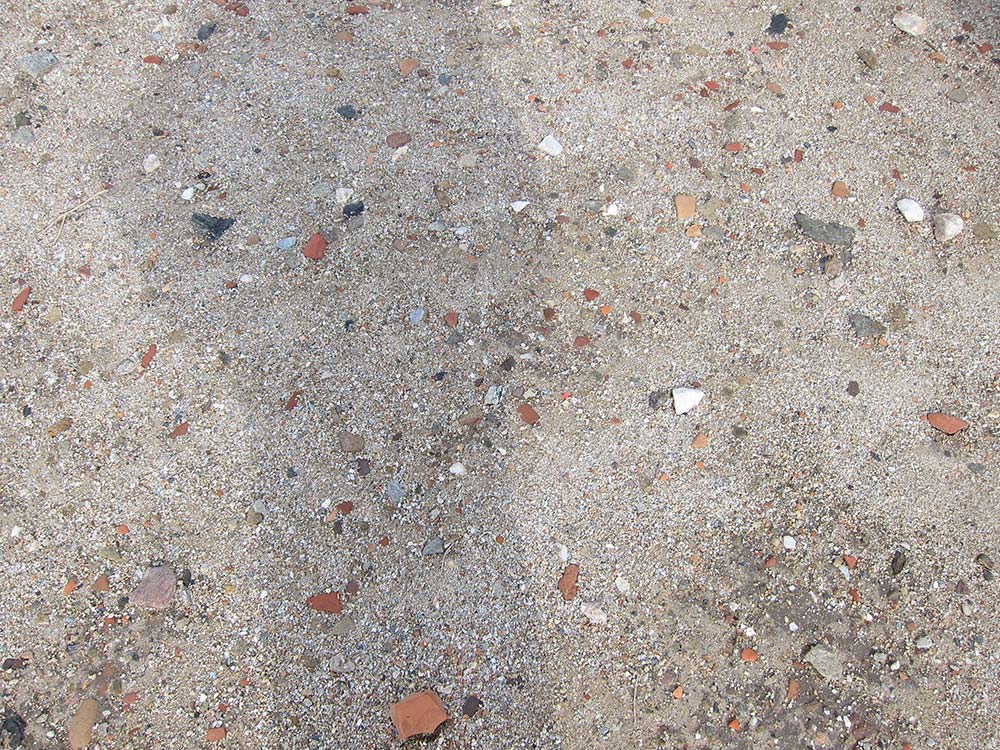 We walked to the top of the hill where the Temple of Apollo once stood to admire the extensive view over the island and beyond. However our view was short and sweet as we found on our way up from two very helpful guards that the 2pm and 3pm ferries would not be running because of rough seas. So we had to hurry to visit the Museum and then walk (run!) back to the ferry – they were preparing to lift the passenger ramp as I got there, the last one on before the ferry left.
I hope the following pictures may encourage others to visit this amazing island some time. I'm only showing what is visible on the site – but the most important and impressive artefacts are in the archaeological museums at Delos, Mykonos and Athens. I've now seen the archaeological museums at Delos and Mykonos, and look forward to visiting the museum in Athens, particularly to see the Delos material there.