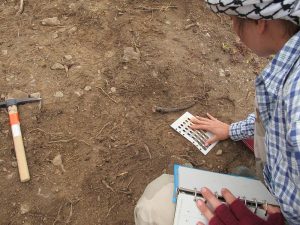 On Wednesday, there was heavy rain, so work on site was cancelled. This meant Wednesday was this week's day off, and those of the team who remain will have to work on Sunday.
The team has been excavating two test trenches for about a week now. Progress is slow because the archaeologists are being careful to document the process carefully, noting changes in soil colour and condition, stone and rock placement, etc, as they go slowly down, level by level.
In particular the extensive root systems in the soil are making work slow and difficult.
The roots cannot just be pulled out in case they are embedded in important structural fabric which may be dislodged or, worse, damaged or destroyed, if the roots are pulled up.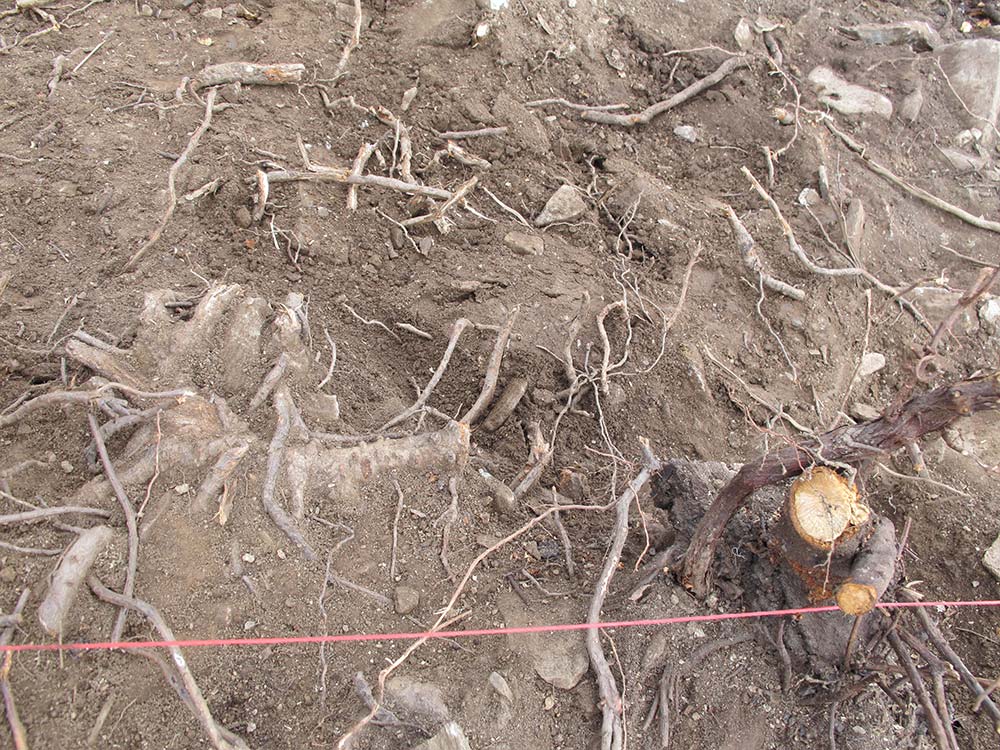 The pressure is on, as there are now only a few days left in which we are able to excavate during this season. The last day when work on site is possible is next Tuesday, 27 November.
The following images provide a glimpse of the work done in the last few days.