by Irma Havlicek, Powerhouse Museum Web Producer
with Lea Alexopoulos, archaeologist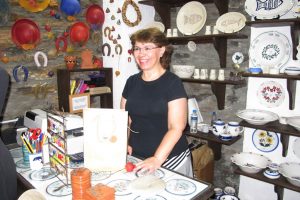 Sophia Melita knew from an early age that she wanted to be a ceramist so she went to art school at 17 to study the craft. After four years study in Athens, she began her career as a ceramist which is what she has now been doing for 33 years, running her own workshop and shop.
From late May to early October, the holiday season, she sells her products in her shop in Batsi (up the steps off the main street, and to the right from the Tountas Bakery). For the rest of the year she is working in her workshop in Andros, creating ceramics for her shop.
We didn't see her shop last year as we arrived in Batsi after she had closed the shop in October. But this year we were lucky and got here a couple of weeks before she closed her shop for the off-season.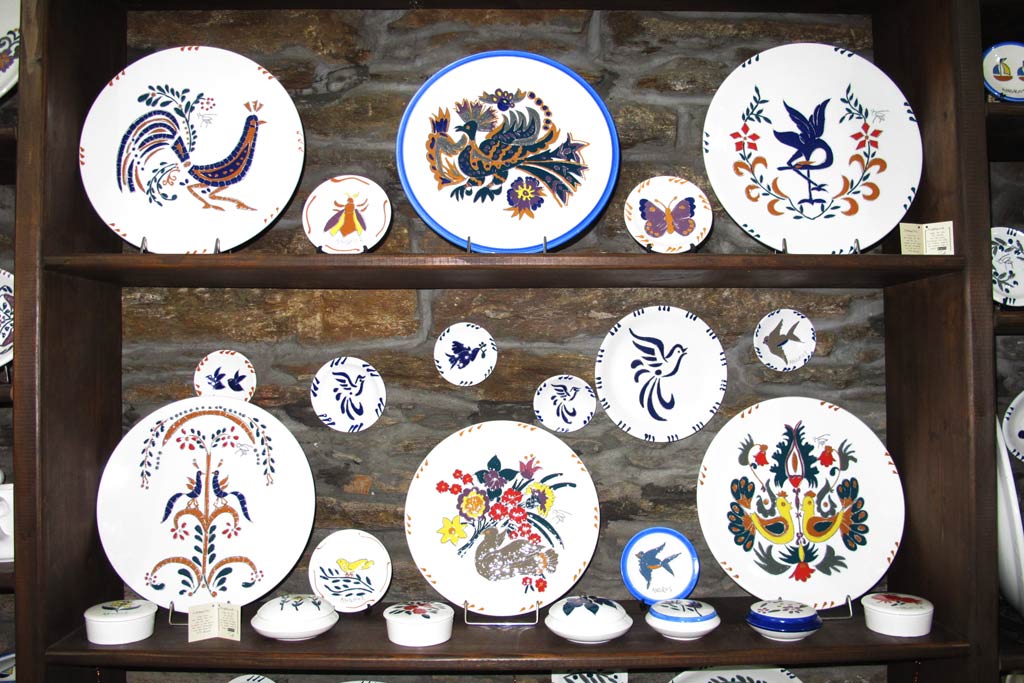 Sophia's surname, 'Melita' originates from the ancient Greek word 'Melitta' – which became 'Melissa' in modern Greek, meaning 'bee'. That is why she uses the bee symbol on all of her works, and why that is what she has called her shop.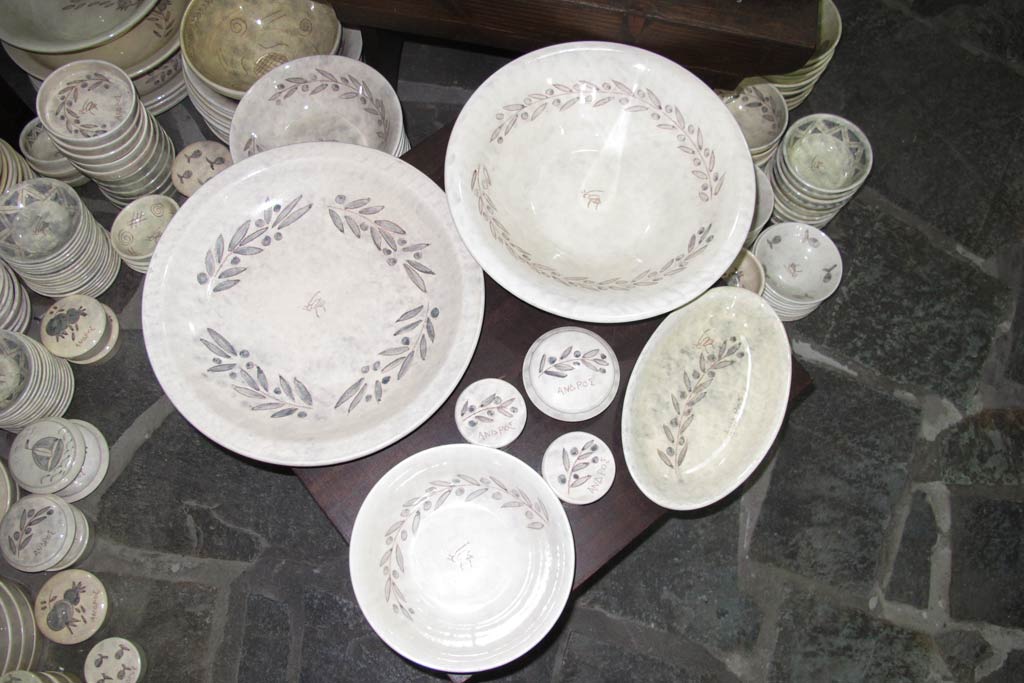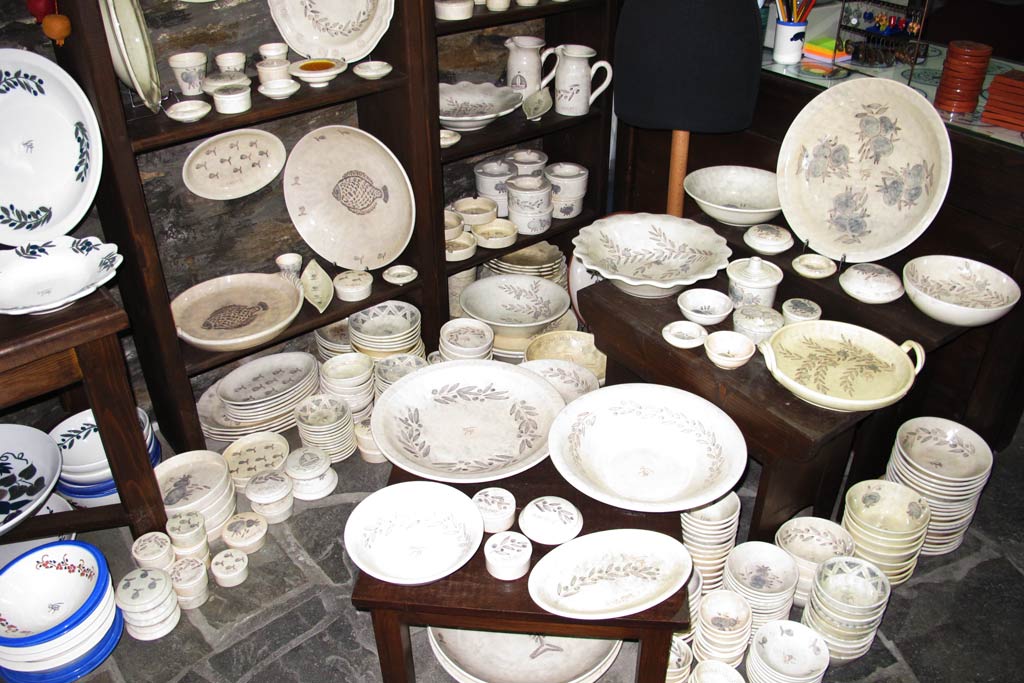 Her work is very reasonably priced and features Greek imagery derived from ancient works – birds and fish, as well as imagery to connote good fortune – such as the pomegranate. And, of course, the bee. She works in a variety of styles and colours, to produce ranges that appeal broadly. I know several members of the Zagora team will have items from her shop back at home in Australia as mementos of their time here.