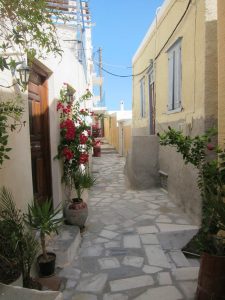 As you may know, the Zagora archaeological season is six weeks long. We work six days a week every week, Monday to Saturday except for the middle weekend, after the third week of work, when we get all of Saturday and Sunday off.
This year, Andrew Wilson, Paul Donnelly and Kristen Mann and I decided to go to Syros. Paul had been many years ago and remembered it fondly so he wanted to revisit the place.
It was an occasion to relax and unwind, and prepare for the last three weeks of the season.
We arrived at Syros by ferry around 10pm and then, after only being moderately lost for about 15 minutes, and a phone call by Kristen saving the day with her Greek, that we found our way to our accommodation which we had booked a couple of days before.
The pensione, On Hermoupolis, was perfect: quiet, clean, comfortable and only about a two-minute walk to the main plateia of Ermoupoli, which is the capital not only of Syros but also of the Cyclades. The plateia is only about a two-minute walk from the harbour.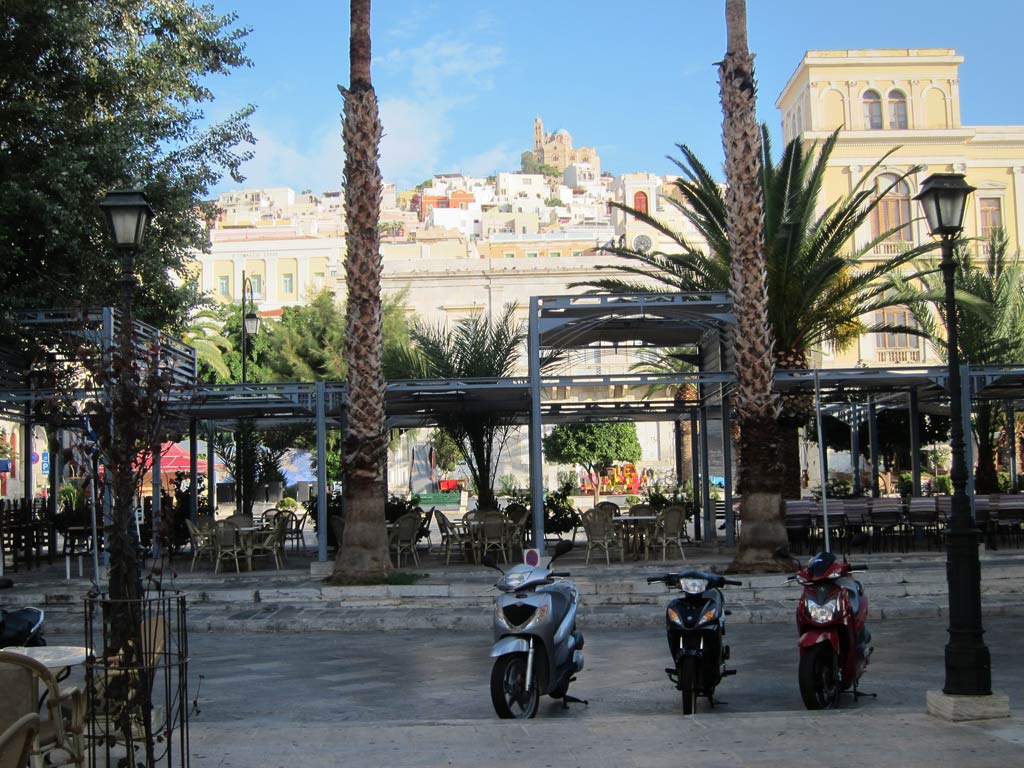 To beat all that, two of our rooms had magnificent views over rooftops to the town of Ano Syros built by the Venetians in the early 13th century on the hill of St Giorgio. You can see it in some of the photos below.
We really only had a bit of Friday night, Saturday and Sunday morning at Syros before catching a ferry to Tinos for lunch, as you do. So I learned little about Syros – except that it is beautiful, and I hope to return some day to spend more time there.
Arriving so late, Paul, Andrew and I ventured out only briefly to have a drink with a view to the plateia, and gradually introduce ourselves to Syros. Kristen decided on an early night – but we were not out for long.
In the morning we all met up to wander to the harbour for breakfast which was plentiful and delicious.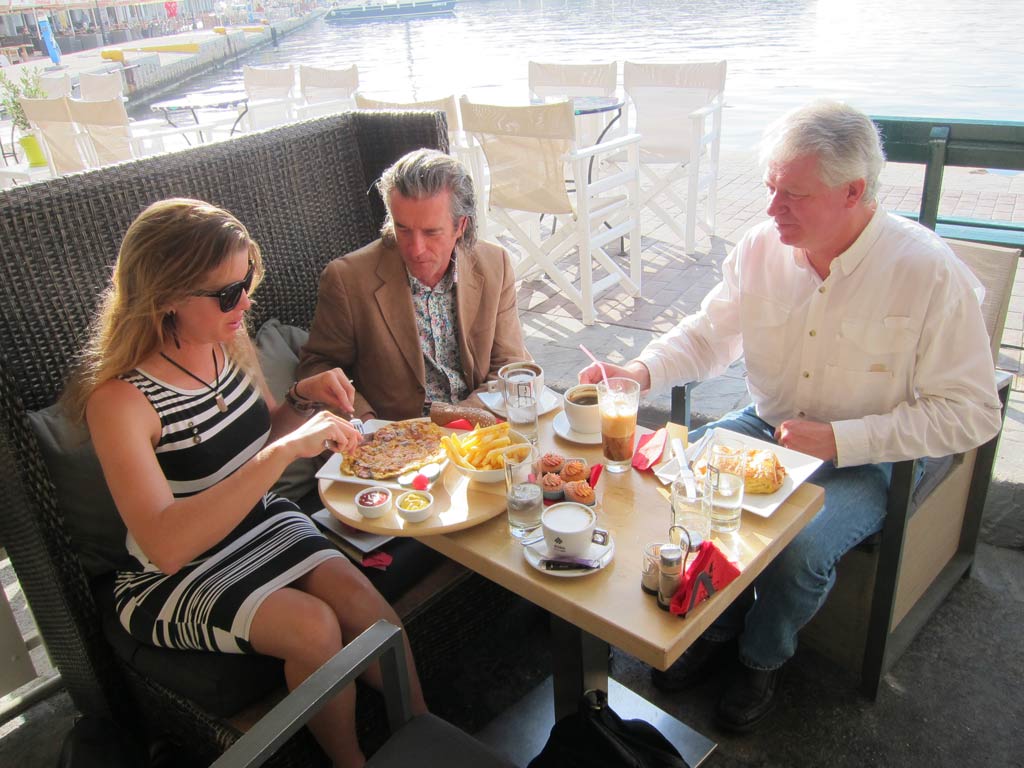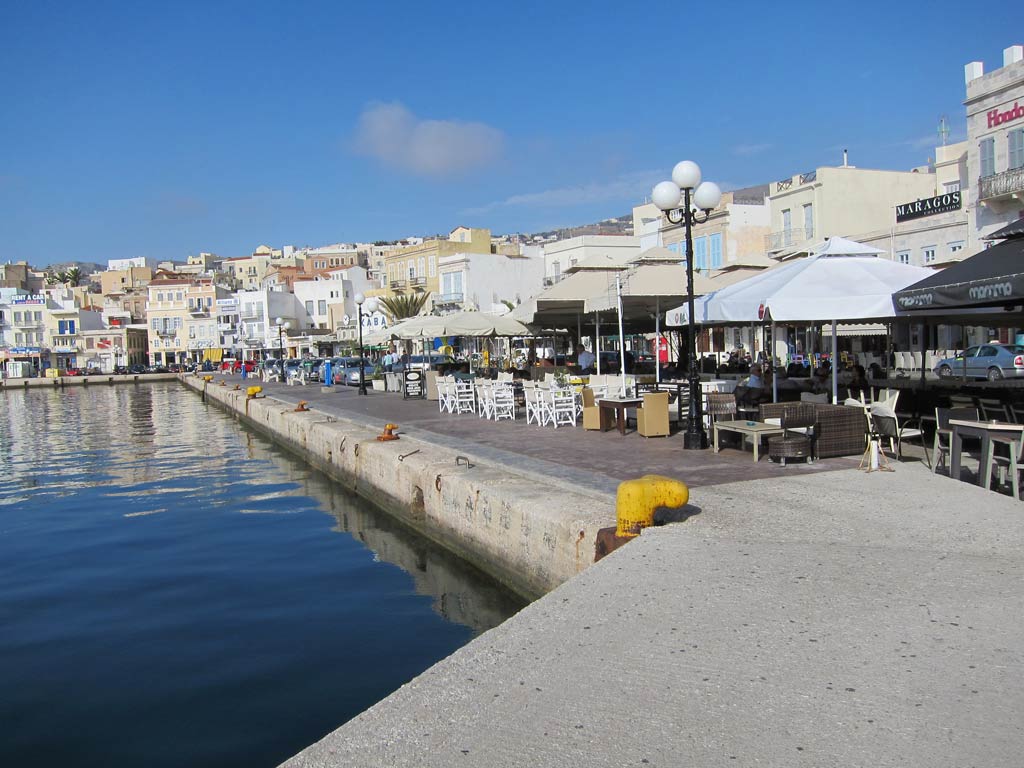 Kristen felt she had to return to her room to work on her PhD while Andrew, Paul and I took a taxi to Ano Syros at the top of the hill of St Giorgio. We then spent about the next two or so hours gradually wandering the wonderful winding paths down towards Ermoupoli.
There won't be much text that follows. Only an avalanche of photos to provide a few tantalising glimpses of Syros. At every corner is a beautifully composed and coloured photographic moment. For once Paul and Andrew took just about as many photos as I did. Thank goodness for living in a digital age.
Let the tour begin: