by Irma Havlicek
Web content producer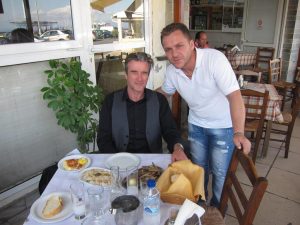 Paul Donnelly, Archaeologist and Decorative Arts Curator at the Powerhouse Museum, and I were both able to participate in the entire Zagora Archaeological Project (ZAP) seasons of some six weeks in 2012 and 2013. This year, however, we are both only able to join the project about mid-way through. We travelled at the same time (on different flights) and met at Athens Airport to catch the bus to the port of Rafina, from which the ferries to Andros operate.
In 2012, the first year of the project, several ZAP members met at Rafina and we chose this Rafina cafe for our refreshments before catching the ferry to Andros. The service was friendly and the food fresh and tasty. So last year, in 2013, Paul and I sought to repeat the experience – which was just as good the second time.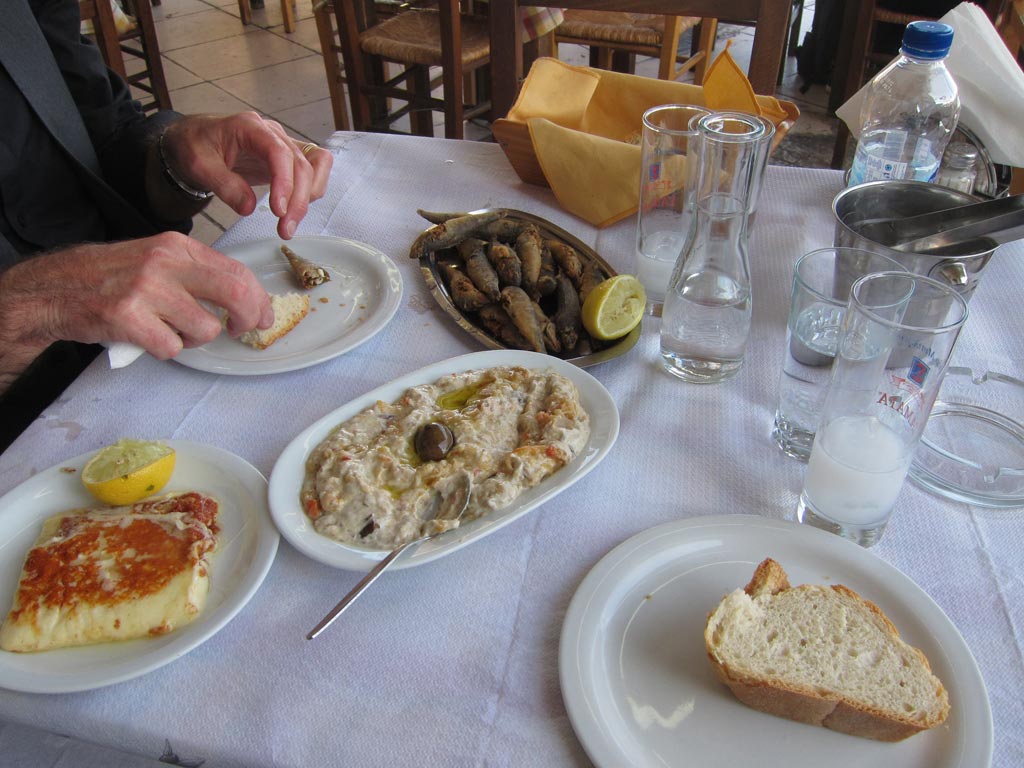 This year (last Thursday), after buying our ferry tickets to Andros, and with an hour-and-a-half to wait, we headed once more to our familiar and friendly cafe. The host remembered us and greeted us warmly. We relished the opportunity to indulge in what had now become a ritual – both wondering this time whether we'd get this opportunity again (we both hope so).