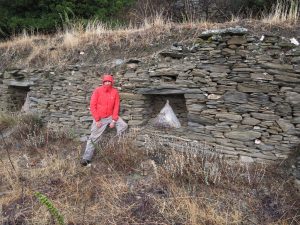 by Irma Havlicek
Web content producer
On Sunday, the Zagora Archaeological Project (ZAP) day off, some of us take things slowly and rest up for the work of the week ahead. Others among us take this time to further explore the island of Andros.
Last Sunday, three members of the ZAP team, intrepid explorers, Paul Donnelly, Brady Kiesling and Andrew Wilson decided they wanted to explore the promontory to the south-east of Zagora.
Beatrice McLoughlin had originally conceived this plan – but then the opportunity came up to visit the olive oil museum, so she went there instead.
At about 9.30am, in drizzling rain, Paul, Brady and Andrew set off in a taxi to just south of Stavropeda for a walk/trek/climb of the area.
Paul had wondered about the square cavities in some of the dry stone walls around Andros. He figured they must have had a purpose but until this walk, he hadn't known they were for the placement of beehives, as shown in these photographs. As with the walls of Andros, this is another demonstration of the creative use of natural materials by Andriots.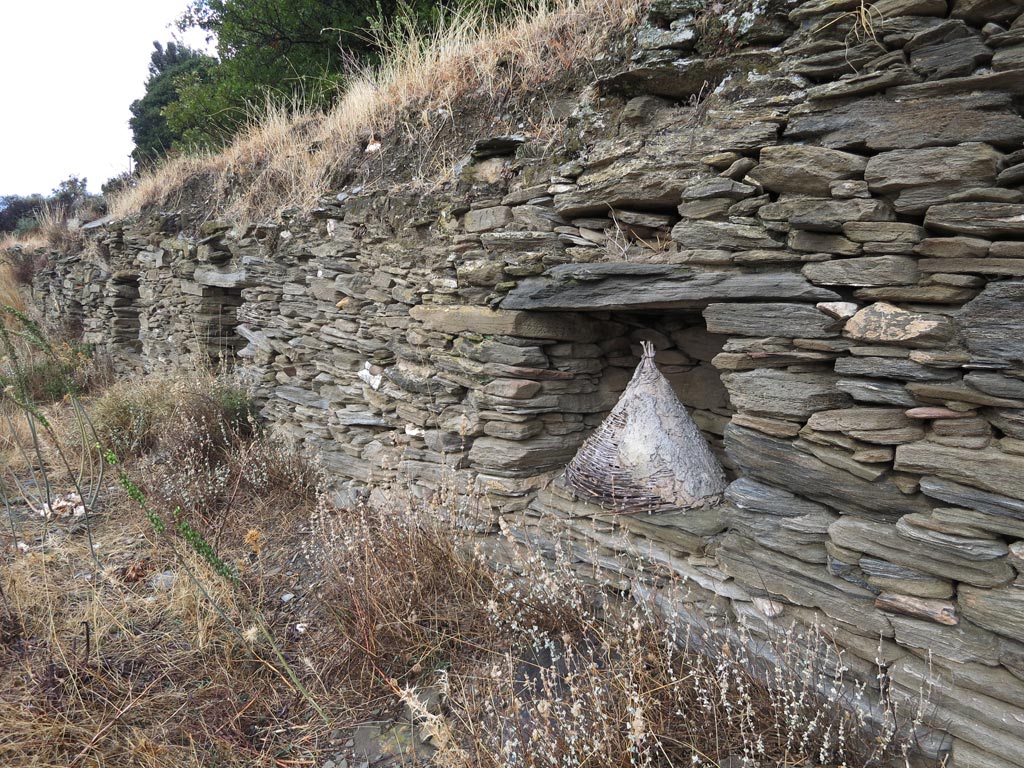 Little did Paul, Brady and Andrew know they would end up walking and climbing 11.7 kilometres, over 7 hours, with only a chocolate bar and a small flask of coffee between them. They arrived home at 5pm, hungry but happy with their day's explorations.