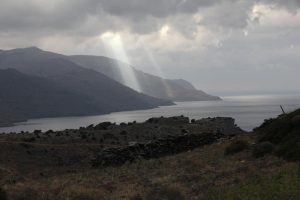 by Irma Havlicek
Web content producer
As I mentioned in the last post with the ZAP team photo, today was the last day of excavation for this season at Zagora.
I wondered what would be my last glimpse of Zagora. The gods did not disappoint. I turned around on the path to see a spectacularly heavenly sky with rosy golden glow of sunlight shafting down to the Aegean below.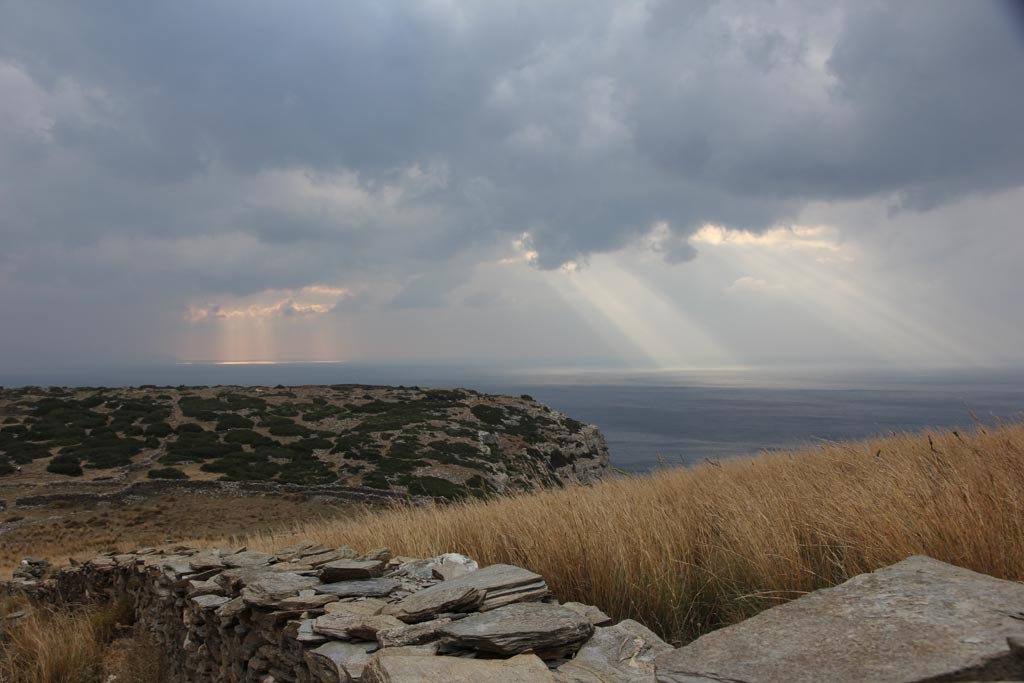 Earlier in the day, we had also had a spectacular light show thrown by the heavens.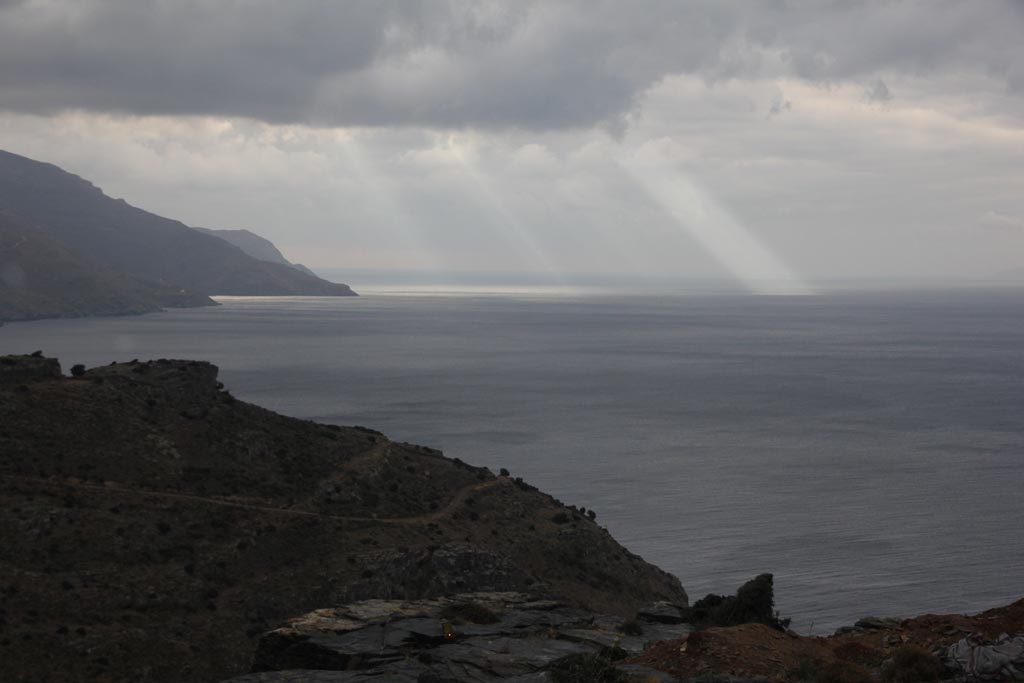 Were the gods trying to tell us something? Perhaps we are supposed to come back here after all. In any case, I hope you enjoy these photos of beautiful Zagora. When you're there, it's hard to stop looking at the view, and hard not to keep taking photographs. So much to see and savour. And so much still to learn.