The University of Sydney's Department of Archaeology and the Australian Archaeological Institute at Athens in collaboration with Sydney University Museums and GML Heritage are returning to the important archaeological site of Zagora on the island of Andros in 2019.
The 2019 field season is due to start in July and will last for three weeks. The Hellenic Ministry of Culture has granted the permit for the 2019 Zagora fieldwork and preparations are underway.
During the three weeks we will further explore the site through archaeological excavation, archaeological surface survey, and thermal/infrared imaging to detect subsurface remains.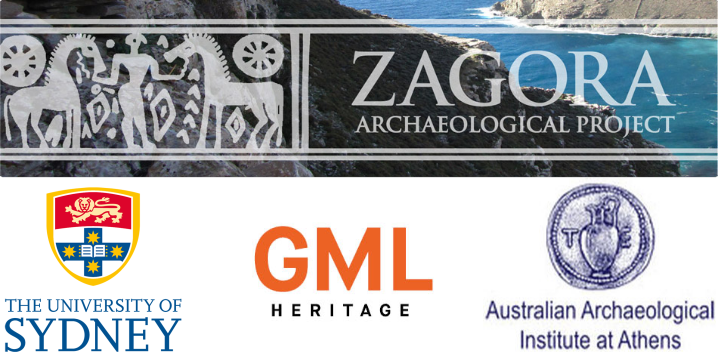 We have an amazingly talented team joining us this year. I will introduce them all throughout the course of the dig but here is a sneak peek!
The Co-Directors:
Associate Professor Dr Lesley Beaumont;
Dr Paul Donnelly;
Professor Margaret Miller; and
Dr Stavros Paspalas.
The Field Team:
Giorgos Agavanakis;
Rudy Alagich;
Lea Alexopoulos;
Sami Beaumont-Cankaya;
Dr Charlotte Diffey;
Annette Dukes;
Dr Myrsini Gouma;
Dr Nicola Harrington;
Anne Hooton;
Elaine Lin;
Dr Kristen Mann;
Beatrice McLoughlin;
Dr Hugh Thomas;
Nikos Vasilikoudis;
Ivana Vetta;
Emma Williams; and
Andrew Wilson.
I will be providing regular updates on the project. Get involved, ask questions and follow us here and on Instagram: @zagora_archaeological_project