As we prepare for the 2019 season at Zagora, here is a quick summary of what we know so far about the site's rich past, what we don't know, and where we are up to.
Zagora was a settlement of about 6.7 hectares in area, situated on the western coast of Andros, the northernmost of the Cycladic islands. It is an Early Iron Age site, dating from the 9th to 8th centuries BC, and has been preserved largely undisturbed since the inhabitants left in about 700 BC. We still don't fully understand why they abandoned Zagora, though climate change is implicated as a major factor, but much of their domestic lives remain in remarkable condition for archaeologists to excavate millennia later.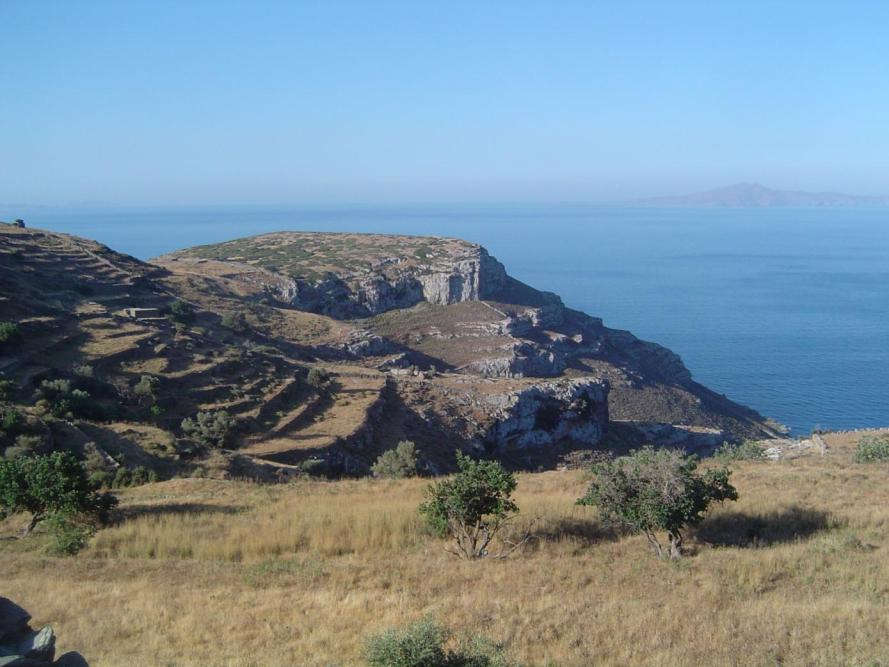 Between 1967 and 1974 a team from Sydney University, under the auspices of the Athens Archaeological Society and led by Professor Alexander Cambitoglou, undertook the first major excavations at the site. These excavations uncovered 55 stone-built rooms which represent 25 houses, a fortification wall and a sacred area with evidence of continued visitation after the abandonment of the settlement.
From 2012 to 2014 Sydney University, along with the Australian Archaeological Institute at Athens and the Powerhouse Museum, returned to Zagora with the aid of an Australian Research Council grant.
The team conducted excavations and an archaeological survey, bringing new techniques to the examination of the site including geophysical analyses, surface thermal luminescence dating, aerial photography, photogrammetry, satellite remote sensing, residue analysis and faunal analysis. Using these techniques and a range of evidence, the team was able to date the remains more precisely and learn more about what the Iron Age settlement of Zagora was like – from the ruins lying under the surface to animal remains to pollen residue. All helped build a more accurate, vivid picture of the site.
Some of the published material from the excavations to date is available to download here. More details on the site and previous archaeological works can be found here.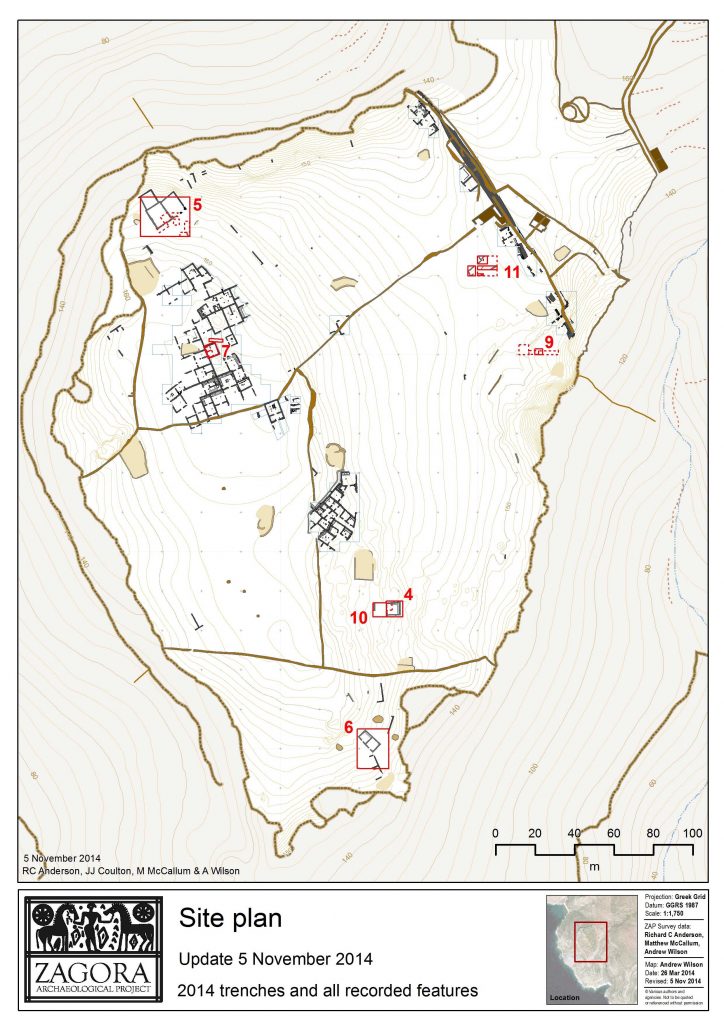 The 2019 season is a collaborative project of the University of Sydney, the Australian Archaeological Institute at Athens, Sydney University Museums and GML Heritage. The aims of this season are to conduct archaeological excavations and a surface survey as well as explore subsurface remains with thermal/infrared imaging. A particular focus of the team's attention in 2019 will be an area in which evidence for workshop – or even 'industrial' – activities were revealed in the latter stages of the 2014 excavation season. This was a find of major importance for Aegean, and wider, archaeology. The upcoming season promises to reveal new and important information which will help us understand the economy of the site and its place in the wider eastern Mediterranean.